Pikes Peak gold fever, sparked by the reports of the gold found by W.G. and J.O. Russell near Cherry Creek, has swept through the nation.  For all would-be-miner emigrants, a handbook, written by Wm. N. Byers, the Late Government Surveyor, and Jno. H. Kellom, Sup't of Pub. Instruction of Nebraska, has been published by D. B. Cooke & Co.  The handbook claims to be a reliable resource, describing the country, climate, streams, scenery, etc. and provides many useful facts about the journey West.
Read Article in PDF Format:  April 29th, 1859 – Pikes Peak Gold Fever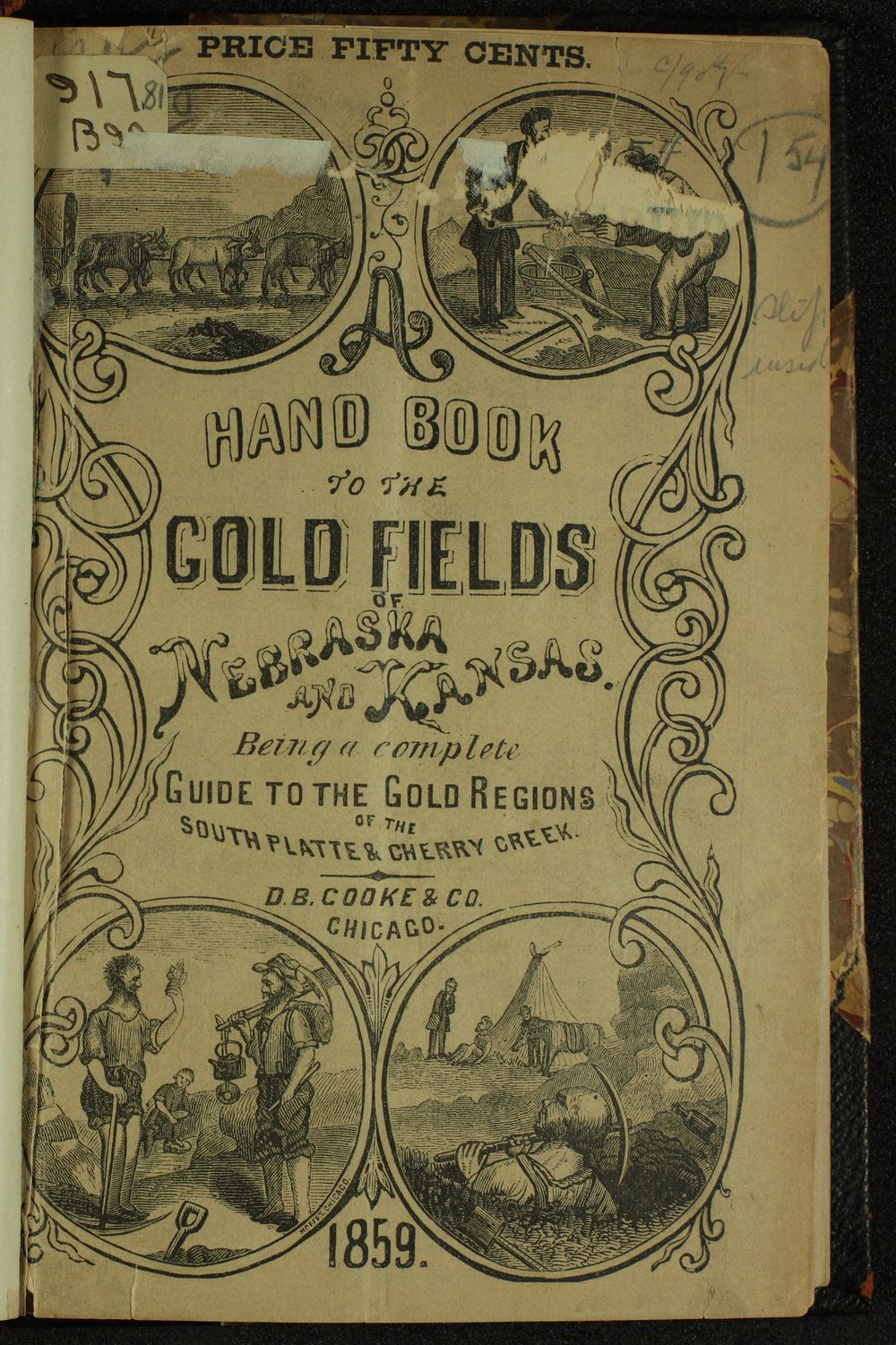 Judging from the gold mania that now rages on the frontier, we believe there will be from 50,000 to 100,000 persons in the gold region before August, 1859.  For would-be emigrants, numerous questions must be considered.  Which path does one follow?  How much does the journey cost and what supplies are needed?  Below are a few of the many recommendations from the Handbook.
Route:  The 540 mile journey from Omaha to Cherry Creek should be attempted in early May, when the grass is sufficient for stock subsistence.  the  Platte route offers streams that are "fordable", roads "hard and smooth", and a river valley with "scarce a hill."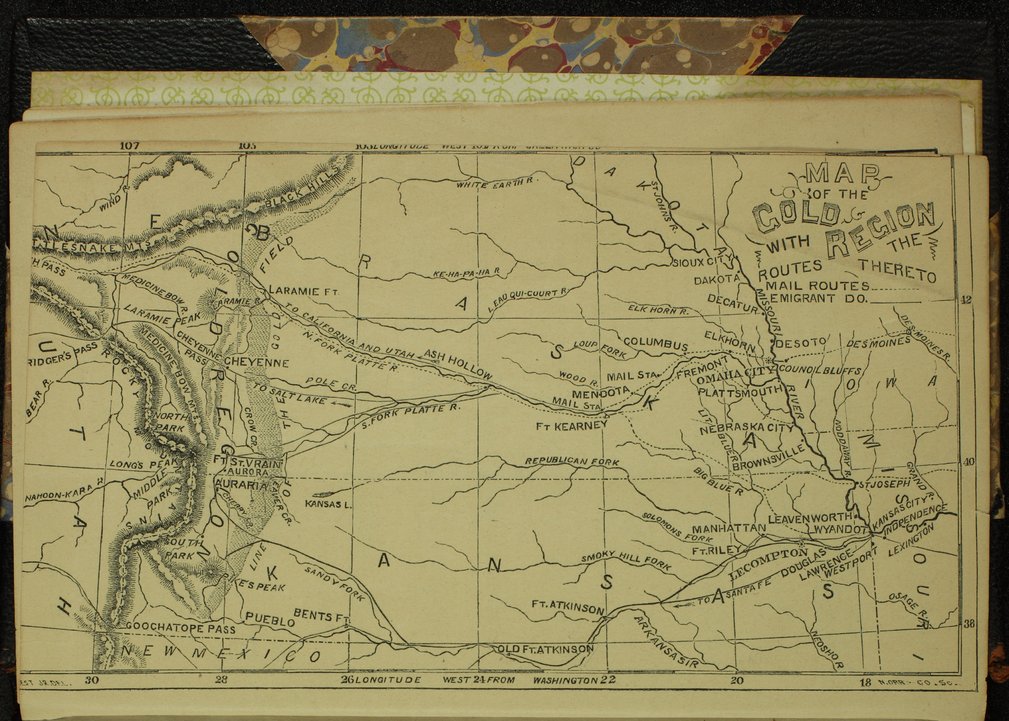 Cost: The Handbook includes a complete list of recommended supplies, from food provisions to mining tools and camping equipment.  It estimates an emigrant "can procure a complete outfit and six months' provisions for $158 each."
Clothing: the handbook recommends discarding all cotton or linen clothing and to adapt oneself to "woolen and leather."  It recommends woolen underclothes and socks, woolen overshirts and pants, a heavy water-proof woolen overcoat, a soft wool hat, and strong cow-hide boots.
The Wagon:  For optimizing costs, four men should share an ox-drawn wagon which will need to carry supplies, estimated to weight over 3000 lb.
Travel: Oxen should only be driven about twenty miles per day, about ten hours of daily travel, with a one to two hour rest mid-day.  During travel, care must be taken to prevent the animals from drinking alkaline or other poisonous water.
The handbook concludes with several first-person accounts, providing ample warning of the dangers faced by future miners in the crossing and in the gold regions.