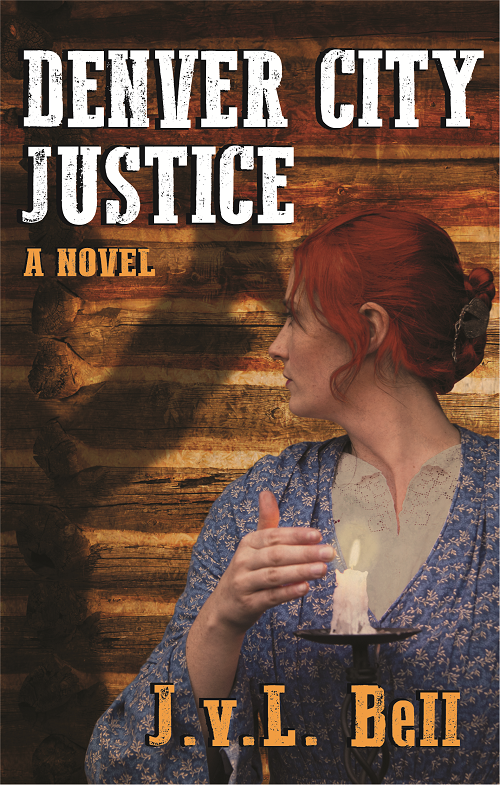 Territory of Colorado, 1864
Millie and Dom Drouillard return with more murder, mayhem, and misadventures in J.v.L. Bell's latest novel, Denver City Justice.
The newlyweds are barely settled into wedded bliss when their neighbor, the Widow Ferris, is found dead with an icicle piercing her cold heart. Suspects abound—Widow Ferris has been blackmailing most of the upstanding citizens of Idaho Springs, including its sheriff. Millie's new husband Dom soon becomes the main suspect and is hauled off to jail for a taste of Denver City justice.
Can Millie arrive in Denver City in time? Joined by an unusual ensemble of proper matrons, her best friend Mary, and Idaho Spring's' "fancy girl," Millie heads to Denver City willing to do anything to keep Dom from swinging from the end of a rope.
Denver City Justice is a historical novel rich in frontier lore, interesting Colorado history, and endearingly quirky characters.
""Denver City Justice" is a slapstick romp through early-day Denver with an assortment of characters both real and imagined." – Sandra Dallas, The Denver Post, February 23, 2020
"What the author chiefly delivers in Denver City Justice is an amusing, suspenseful, well-written story that will tug at your heartstrings and tickle your funny bone. Her fondness for Colorado history and the West is evident by both her attention to historical detail and the way her characters may be full of character, but they are never caricatures or simple stereotypes. Bell's incorporation of both former slaves and American Indians into her story is also skillfully done; the warmth and respect she has for them is apparent." – Colorado Book Review, a coalition of editors, librarians, industry professionals, and published authors who have banded together to review works of fiction and non-fiction.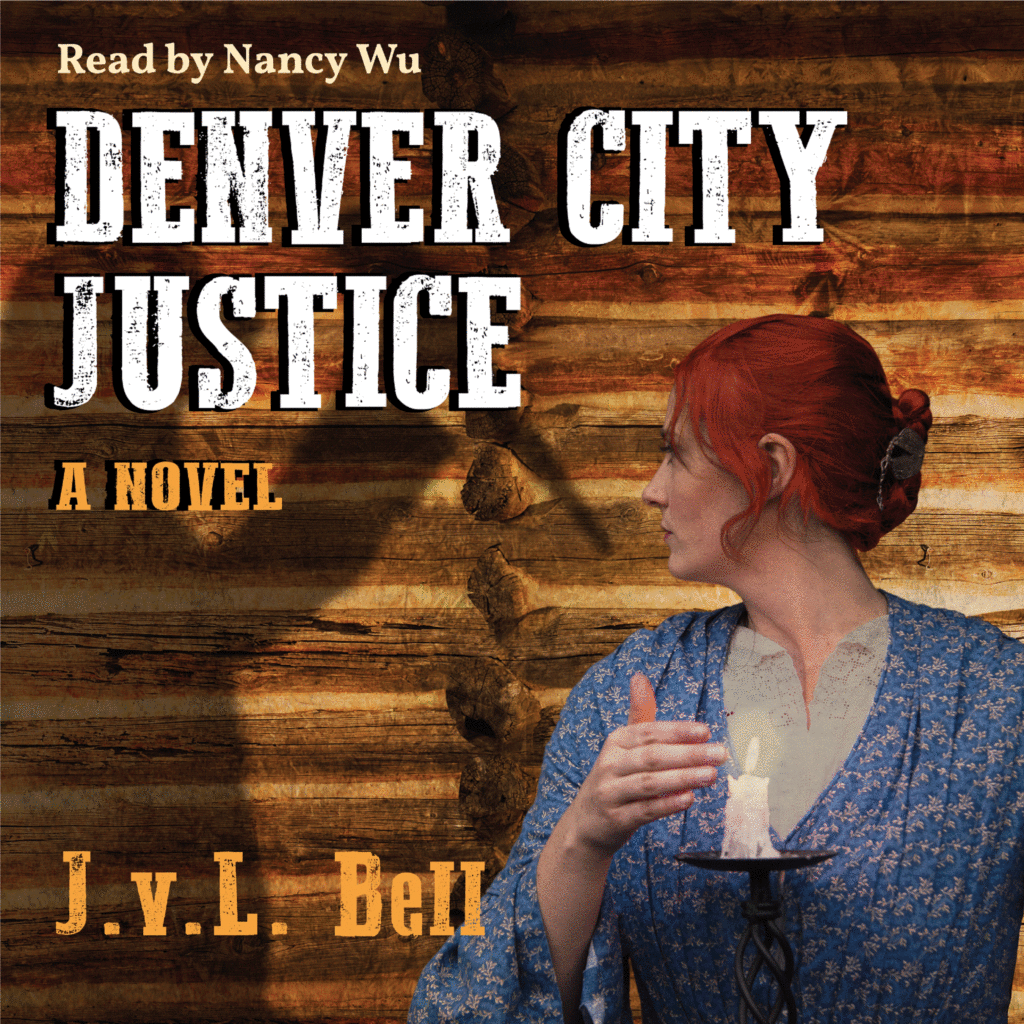 Hear the first few minutes of Denver City Justice read by Nancy Wu
[maxbutton id="6″ ]    [maxbutton id="7″ url="https://www.barnesandnoble.com/w/denver-city-justice-j-v-l-bell/1132451819?ean=2940161215937″ ]
Denver City Justice Visits Nepal with Corrie!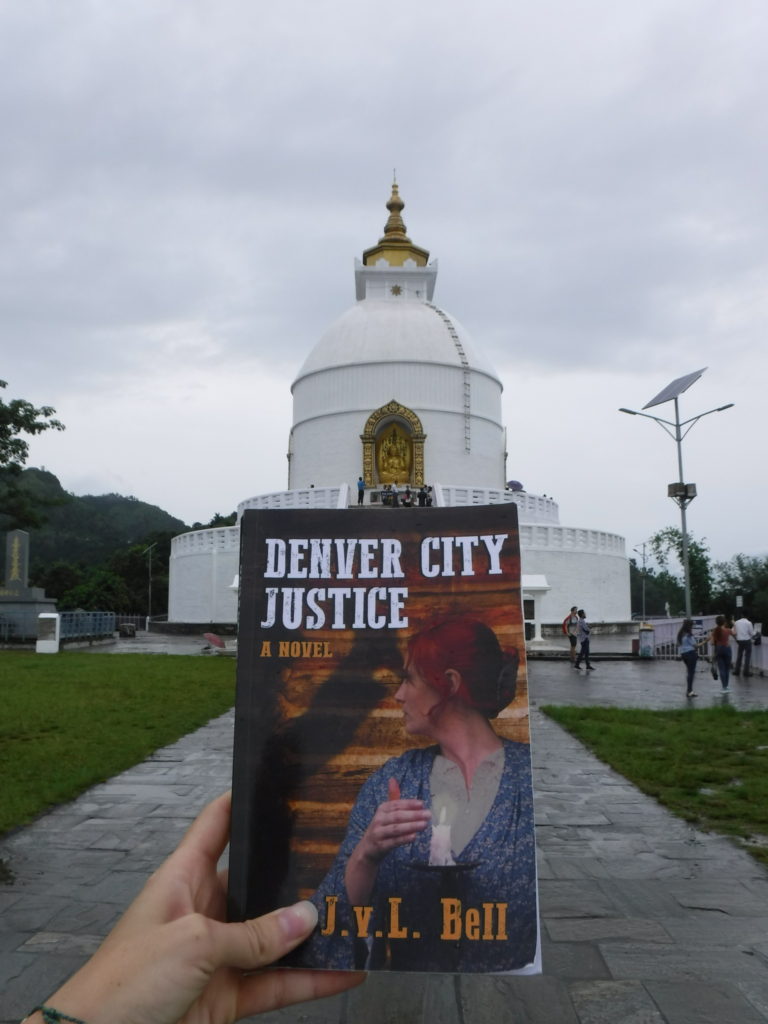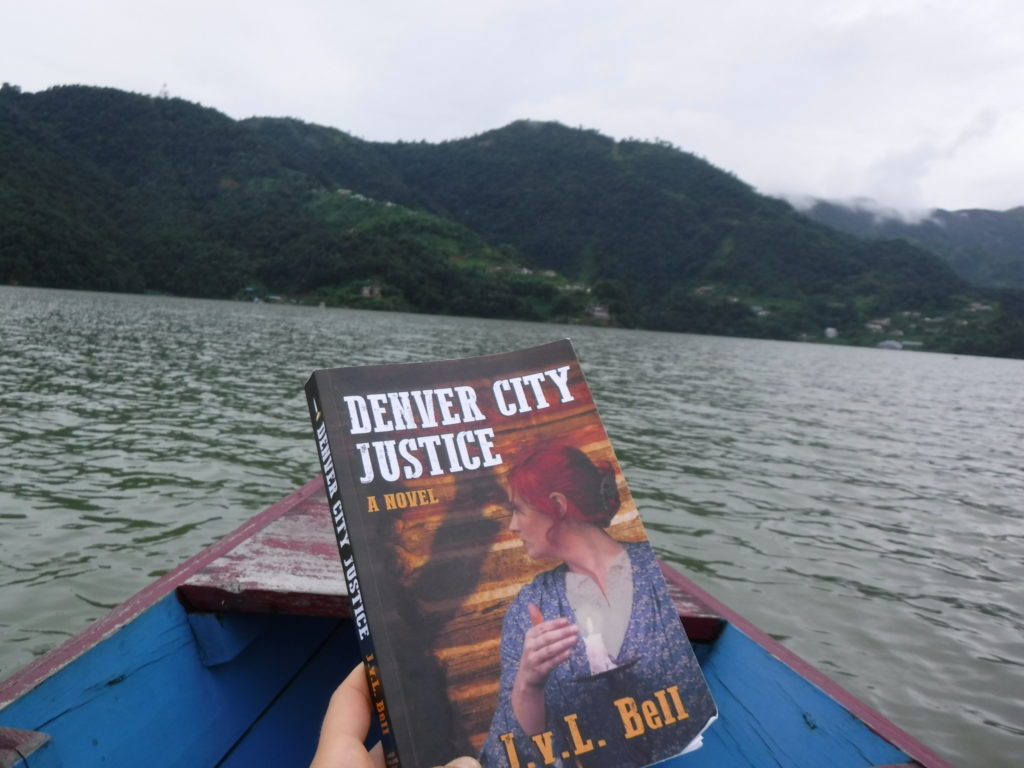 Reading Denver City Justice on the Green River thru Gates of Ledore. After two boats flipped, some of the books looked a bit beat up.