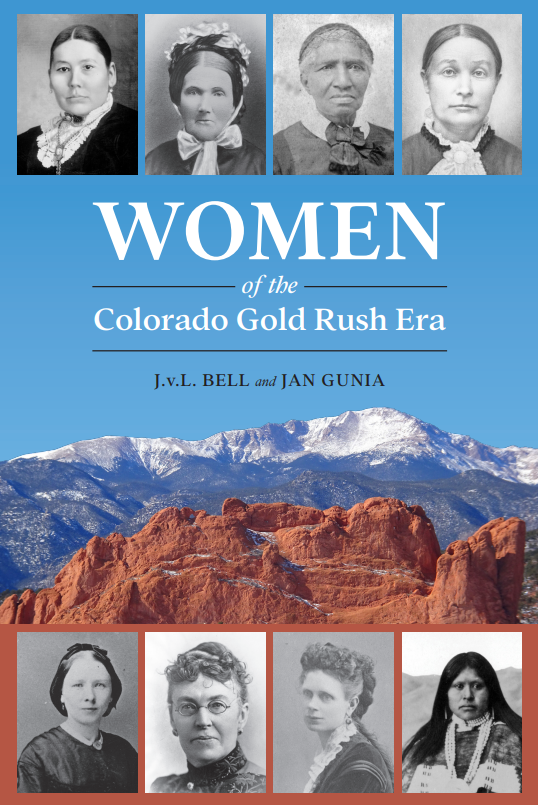 Explore the lives of ten unforgettable women who called Colorado home during the turbulent years of the Pikes Peak Gold Rush. Authors J.v.L. Bell and Jan Gunia reveal the unsung heroism of Native American, Hispanic, Anglo, and African American women whose perseverance, hard work, and wisdom helped lay the foundation for the state of Colorado.
AMACHE PROWERS: A successful Cheyenne businesswoman who negotiated life between two cultures.
MARY COZENS: An early settler in Central City who later helped establish and run a ranch and stage stop in the Fraser Valley.
CLARA BROWN: A former enslaved woman who became one of Colorado's most beloved pioneers.
ALBINA WASHBURN: A radical reformer and suffragist who spent her life working for political, economic, and social change.
KATRINA MURAT: An adventurous spirit who was, perhaps, Colorado's only countess.
MARY MELISSA HALL: A South Park ranchwoman who provided a haven for weary travelers and later helped bring Christian Science to Denver.
MARIA DOLORES BALLEJOS: One of the earliest settlers in the San Luis Valley whose descendants continue the fight to retain the land she cultivated.
AUGUSTA TABOR: An industrious entrepreneur who forged a new life after her husband's betrayal and the ensuing national scandal.
ELIZABETH BYERS: A Denver philanthropist who brought compassion and generosity to her new state.
TSASHIN: A Ute woman who successfully advocated for the release of Anglo captives during the Meeker Incident, yet she was forced from her homeland.
Women of the Colorado Gold Rush Era (ISBN: 978-0-86541-010-7 (pb) $22.95 and 978-0-86541-015-2 (hb) $29.95) can be ordered from Filter Press, you can buy it at your local bookstore, or you can request your local library or school library add it to their collection.