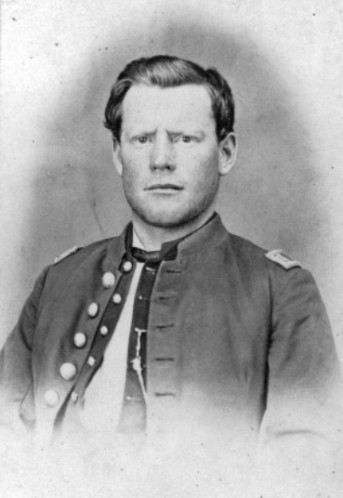 Today, one of Denver City's great heroes was murdered on the Streets of Denver City. Just five month ago, Mr. Soule and Lieutenant Joseph Cramer refused to follow Col. John Chivington's orders and fire on Black Kettle and an encampment of friendly Cheyenne and Arapaho at Sand Creek. It is feared his death is in retaliation of his actions at that massacre.
Read in PDF Format: Volume 25-Silas Soule – A Forgotton Hero
Silas Stillman Soule, described as an adventurous and fun-loving man, was born in Bath, Maine on July 26, 1838. Raised in a abolitionist family, Silas and his family joined the New England Emigrant Aid Society and moved to Lawrence, Kansas, to join the fight to keep Kansas a Union state. He became a Kansas Jaywalker, a Free-Stater, fighting pro-slavery forces and becoming active in the Underground Railroad.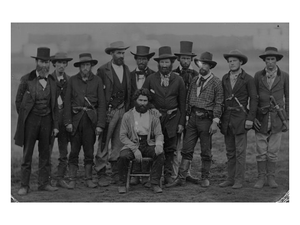 At the age of twenty, Silas became one of the "Immortal Ten," a group of abolitionists who broke into the Saint Joseph jail in Missouri and freed Dr. Doy, taking him back to Lawrence, Kansas. Dr. Doy had been captured by a group of pro-slavery Missouri ruffians while trying to escort former slaves and two freemen to the safety of the Nebraska Territory. After Dr. Doy's escape, a photograph was taken of the group, with Silas Soule standing proudly, the second man on the right.
After several adventurous years fighting slavery with the likes of John Brown and publisher William Thayer, Silas headed west to find his fortune in the gold mines of the Rocky Mountains. Mining, as it turned out, was not in his blood, but with the Civil War raging in the States, Silas became a Lieutenant in the Colorado First Infantry. During the Battle of Glorietta Pass, the so-called "Gettysburg of the West," Silas wrote about "Fighting hand to hand over rocks, stumps, and trees." Afterwards, he was promoted to be a Captain.
Known as a prankster and practical joker, Silas once wrote a military recruiting poster that began: Old Top! Are you on it? Come on in out of the Draft! Enlist in the cavalry! Charge around on a brave horse and show the world that you are no sardine! The First Cavalry of Colorado, alias Pet Lambs…cannot be beat in this or any other country. They have been tried and filled the bill to a T. Why waste your sweetness on …
Less than 80 days following his testimony to the military inquiry of the Sand Creek Massacre, Silas was shot and killed. His murderers are known, but they have not been brought to justice.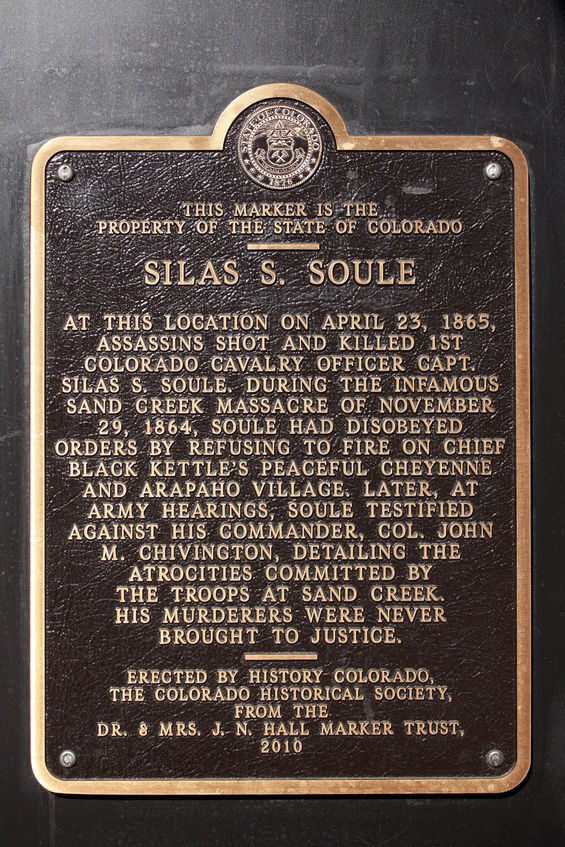 Silas Soule: A Short, Eventful Life of Moral Courage, Tom Bensing, 2012.
Photos from Denver Public Library.
The Life of Silas Soule, Sand Creek Massacre Historic site, https://www.nps.gov/sand/learn/historyculture/the-life-of-silas-soule.htm .