Territory of Colorado, 1865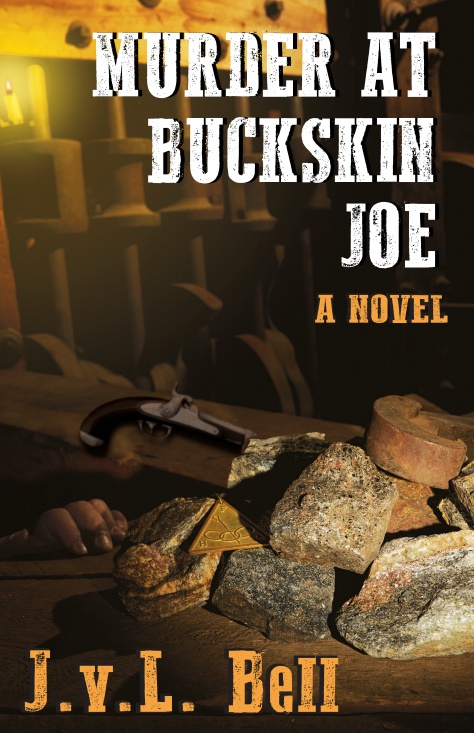 Millie knows the raucous mining town of Buckskin Joe is no place for children, but when Dom's Uncle George shows up needing help, Millie and Dom reluctantly head to South Park. George has been accused of murdering his mining partner, Wandering Will, but Millie soon questions his innocence, although there are many suspects who wanted Will dead.
There's fancy-girl Queeny, Will's ex-wife, and dancehall-girl Kate who wanted to be Will's next wife—until he dumped her. Mountain man Kootenay despised Will enough to have dispatched him and the Odd Fellows have seized George and Will's mine, claiming the gold inside is theirs. Even the local lawman might not be trustworthy, although he bakes pies so tasty Millie might kill for them.
Millie's investigation heats up when Dom volunteers to visit the local saloon for some hands-on investigating of Queeny and Kate. Interruptions from hostile Utes, the children's devilment, and the local schoolmistress chasing after Dom make this Millie's most difficult investigation—especially when the killer decides she is getting too close.
Murder at Buckskin Joe weaves a cozy murder mystery with fascinating South Park mining history and lovable, unforgettable historic characters.
COMING SOON. Murder at Buckskin Joe audiobook read by Nancy Wu. Listen to Nancy narrate the first chapter:
What Readers are Saying
I admire J.v.L. Bell's clever way of dropping in historical facts while keeping the story fast-paced and the mystery convoluted. Action and humor jump off every page and make me even more of a fan of this author.   -Vicky Ramakka, Award Winning Author of The Cactus Plot
Millie Drouillard is as precocious and strong-willed as the unsettled town of Buckskin Joe in the Colorado Territory. She keeps her six-shooter in her apron pocket and is prepared for everything except the bottom of a mine shaft with little hope for escape. This book is rich in historical detail with characters you won't forget. Excitement at every turn of the page.  -Nancy Oswald, Award Winning Author